Wine Tasting
At The Brumder Mansion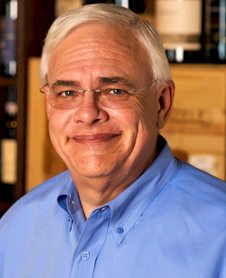 Jeff Cox, alias the Head Wine Guy, has been associated with the wine industry for about 30 years.
He began Wine Maniacs in 2002 with a group of friends as a wine club because of the typical frustration in trying to buy great wines in typical liquor stores. You know the deal, the whole liquor store roulette thing, sometimes you get lucky, most times not so much.
Ironically (story way too long) he wound up owning a liquor store (Flannery's II) in 2004 and that's when Debbie joined in the fun. In all of this havoc however, Jeff never lost his consumer perspective. The end result is Jeff's very unique approach to drinking, buying and ultimately enjoying wine. Jeff says "it's impossible to know what you want if you cannot access and experience the possible." Jeff as the HWG feels every wine experience should be fun and positive regardless of your appreciation of a specific wine. It is all about tasting and learning under the best possible circumstances. "People tend to take the wine experience far too seriously. After all the first wine was just grape juice someone left out too long".

The Brumder Mansion
3046 W. Wisconsin Avenue
Milwaukee, WI 53208

(414) 342-9767
rooms@BrumderMansion.com
an informative, entertaining evening with
JEFF COX – "Head Wine Guy" featuring 8 flights of wine, four white and four red.
A tasty array of Wisconsin cheeses, fruits, nuts, artisan crackers and delicious dessert will be served for your enjoyment!
Our tasting will be held from 7-9pm on Tuesday, March 13th and will cost *$35 per person or $60 per couple.
Please kindly respond by March 11th to Delaney at 414.779.5073.
---
*Included in the cost of the tasting is a $35.00 gift card to be used towards the rental of a luxury room with a hot tub. Gift card can be used personally or as a gift.